Some of the most popular features on the Coco Wedding Venues blog are the advice pieces; we're proud to be able to offer tips on various aspects of your wedding, from the venue search (obvs), to planning schedules through to tips for creating the perfect wedding breakfast – yep, we've got it covered!
But today, I'm so pleased to be adding a whole dose of pretty and practical advice for those of you about to embark on the wedding dress adventure!
This is a big moment, huge in fact. So make sure you're armed with these fabulous tips from Laura, co-owner of Perfect Day Bride – a gorgeous boutique in the chocolate-box Wiltshire market town of Bradford on Avon.
Over to Laura!

Laura:
It's funny to think that anyone needs tips on how to shop for a wedding dress, but bridal commerce is a teeny bit different from strolling in to Topshop and spending 5 minutes in the changing room. We're not used to wearing what are, in effect, ball gowns in our contemporary society, so it's part of our job to let all brides-to-be know that it's ok to slow down, take a breath and enjoy the process.
Hopefully this will be the one opportunity you have in life to invest in such an important outfit, so we want you to enjoy it and, most importantly, get it right! Here are a few of the things we suggest to help make the most of your wedding dress shopping.
Tip # 1
Research your shopping destination…
The temptation is to visit every single bridal shop in a 150-mile radius and try on each and every wedding dress. This is madness and will earn you the nickname of Muriel.
Instead, you need to maximise your shopping time by being strategic about where you shop. Would you prefer somewhere that does private consultations or are you okay with sharing the shop floor with other brides..? Do you want somewhere close to your venue so that it's easier to collect your dress en route to your wedding or somewhere close to home so that you can get to fittings around your normal schedule..? Does the shop you've got your eye on even stock the kind of wedding dresses you like..?

Tip # 2
Do designers matter…?
There was a time when all you would hear from engaged girls is "I simply must have a Vera Wang wedding dress!" In some circles this is probably still true but in reality most brides-to-be realise that none of their guests will have a clue (or give a damn) who their dress is made by when they float down the aisle.
That being said, designers do a lot to cultivate a reputation and so if there is a particular brand that you're in love with, make sure you're shopping at a place that holds their collection. It sounds like a no-brainer, but not every wedding dress boutique stocks every single wedding designer.
Tip # 3
Wear the right undies…
Now is not the time to wear the pants from the bottom of your drawer where the elastic has gone on. Make sure your underwear is as close to the undies you'll be wearing on the big day as possible, as this will affect how a dress sits on top. Neon lingerie and black underwear are a bad idea! Think neutral and, if you'd feel more confident, shape supporting. If you're not wearing a strapless bra, you might want to take one with you just in case the dress you fall in love with needs a more invisible support.
Tip # 4
Leave the entourage at home…
We wrote a whole blog post about how the cardinal sin of wedding dress shopping is bringing too many people along for the ride. Though you might think it's a lovely day out for all of your bridesmaids, your Mum and extended family, all that will happen is that you'll end up despondent and, possibly, on the verge of homicide.
We recommend just bringing one – maximum two – trusted voices with you. Anymore and you will no longer be able to hear yourself think.
Trust us.
Tip # 5
Be upfront about your budget…
For whatever reason, some brides think they need to be cagey about how much they have to spend on their wedding dress. Whether this is a prestige thing or a wanting to try on really expensive dresses thing we don't know, but here's the thing ladies; we can only really help you if we know what you need.
Just as you wouldn't claim to be a size 8 if you were a size 14, likewise it's best not to pretend you've got a 10k budget if the real figure is closer to £1,000.
It will only lead to tears.

Tip # 6
Try on a bit of everything…
You've probably heard this advice before, but even if you've got your heart set on a certain type of frock, make sure you give other styles a go at your initial appointment. This will help you rule out for definite all the things you don't like and you may be surprised by what you find you do like. Have an open mind and great sartorial choices shall come to you.
Tip # 7
Think about context…
Where and when are you getting married..? What are your bridesmaids wearing..? What will your groom be wearing..? How long are you wearing your dress for..? Will you be in a mixture of environments or just staying in one place..? All of these things will influence the dress you need.
Tip # 8
Show us who you really are…
Don't get tied to a notion of what a 'bride' ought to be. On your wedding day, you ought to be you but just a little bit more fabulous. If you would never in a million years wear tight-fitting clothes, don't suddenly strap yourself into a bodice with a sweetheart neckline that makes you feel uncomfortable. Look in your wardrobe at your everyday style and tell us what makes you feel like a rock star, and then we'll be able to convert that into some serious big day style.
Tip # 9
It's not all about the dress… (gasp)
Bridal outfits these days are increasingly about the accessories as much as the dress. We find that a lot of brides are now using their dress as a canvas from which to build the rest of their look.
This could be with a bunch of genius styling additions from Charlie Brear that we love, or adding an oversized cashmere cardigan with a chunky belt for the evening, or layering it up with jewellery.
Accessories are the future, so make sure you invest in yours.
Tip # 10
Enjoy yourself…!
As we said at the start, this will probably be the only chance you get to play dress-up on this scale. Cherish the experience as part of your journey to being a wife. Use the process to embrace your body, to celebrate your style and to emphasise your personality.
Being a bride means that everything is unabashedly about you, so take the time to revel in that experience!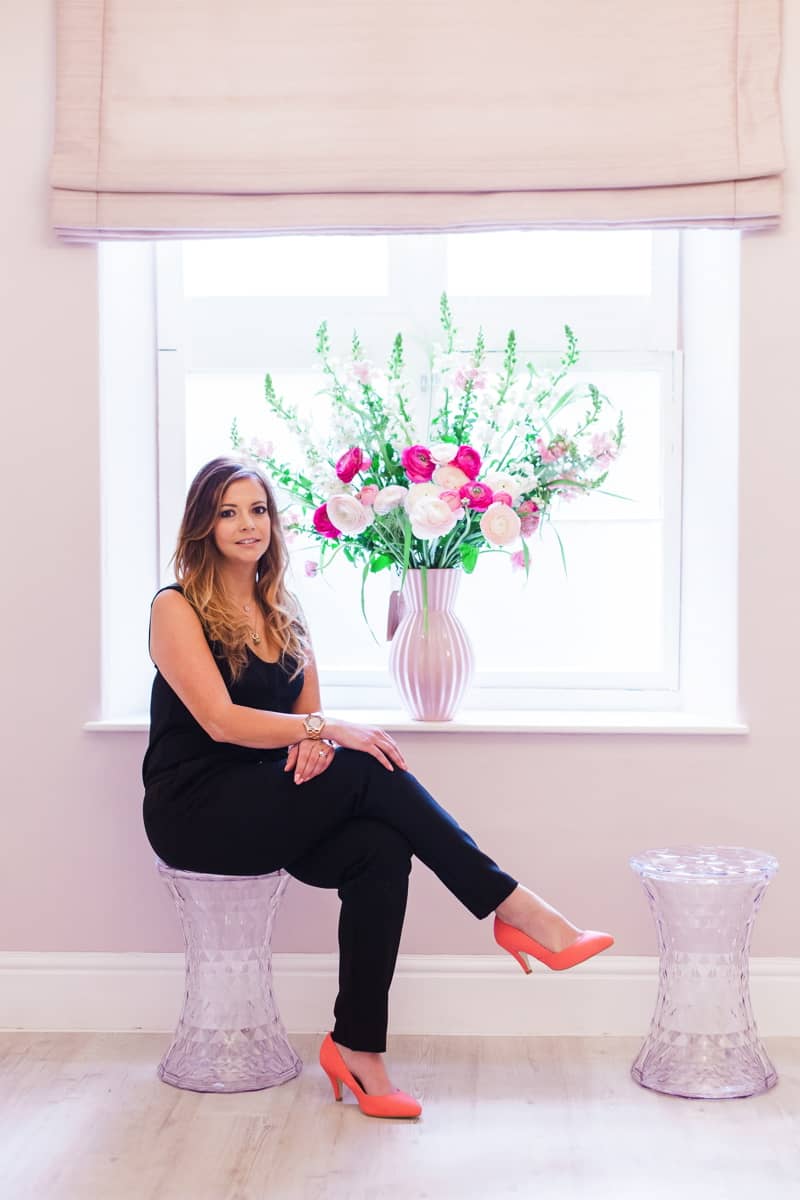 I think I have a new girl crush.
Laura has totally rocked this wedding dress tips piece in a practical yet humorous way and ladies, I can't recommend tips # 1 and # 8 enough!
Thank you so much to Laura and her lovely business partner (and super stylist!) Kelly for showing us around their rather gorgeous new boutique and of course Xander & Thea for these beautiful images.
So, are you ready to find that dress now…? If it's not quite at the top of your list, then pin the below for easy reference!
Pin it!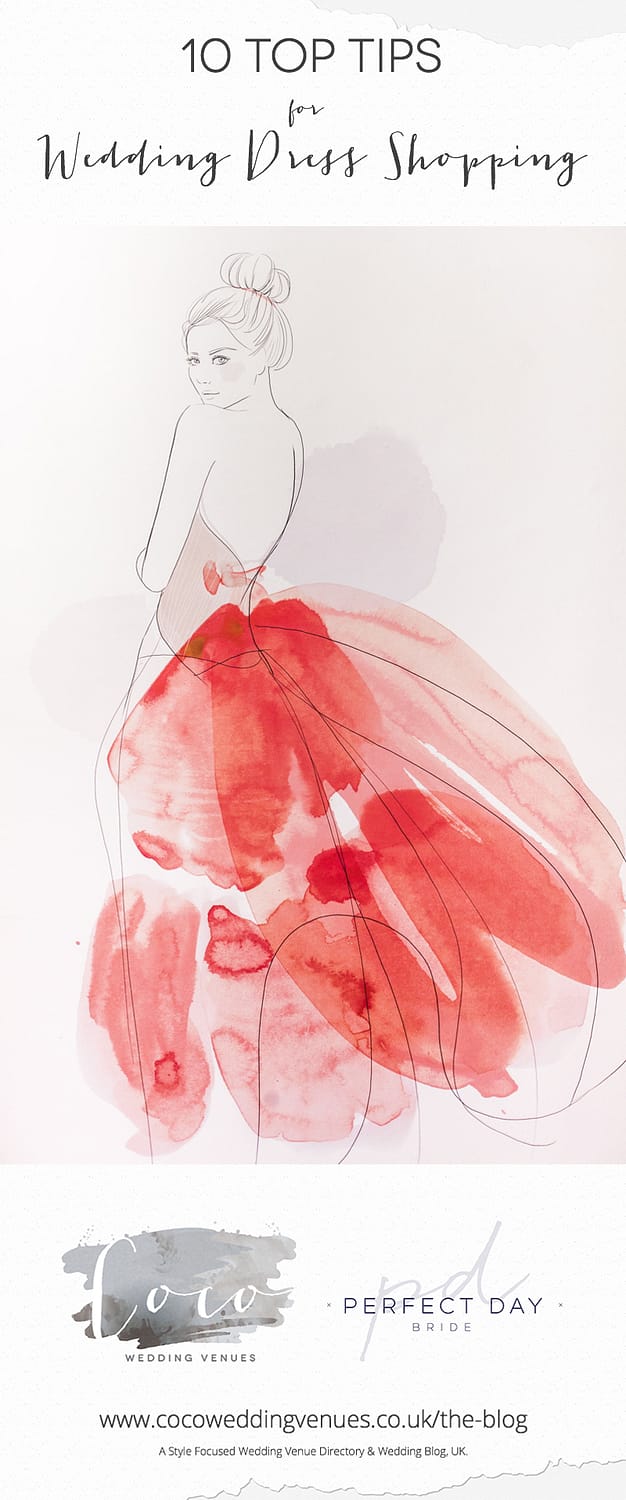 Lots of love…