Happy New Year folks!
I hope you've all had a fabulously festive few days?
January blues are well and truly banished on these pages because it's our favourite time of year! We know a whole bunch of loved up guys and gals got engaged over the holiday and we can't WAIT to help you start the planning…
Firstly, huge congrats on your lovely news and welcome to Coco Wedding Venues. We're absolutely the right place to start your adventure, so give yourselves a pat on the back – You've already nailed step # 1.
There's a lot to consider when you first get engaged and there may also be a few opinions thrown into the mix, plus everyone's first question will be "when's the big day…?" but take a deep breath and remain in that gorgeous little just-engaged bubble for as long as you want.
You'll no doubt be feeling a mixture of emotions – if you're a bit giddy and a whole lot of daunted then that's perfectly normal! But, when you feel ready to pick up that first bridal magazine or sit down in front of the laptop to start your research, the first point on that to-do-list is without doubt the Wedding Venue. Your venue choice and style of wedding will influence your whole day – from the fashion, to the food, right through to the entertainment.
It's at this very first step that I want to help!
So, let me show you around Coco Wedding Venues and spark some inspiration, but first you may want to pin this little reminder and bookmark the epicness that can unfold on this website.
Pin It!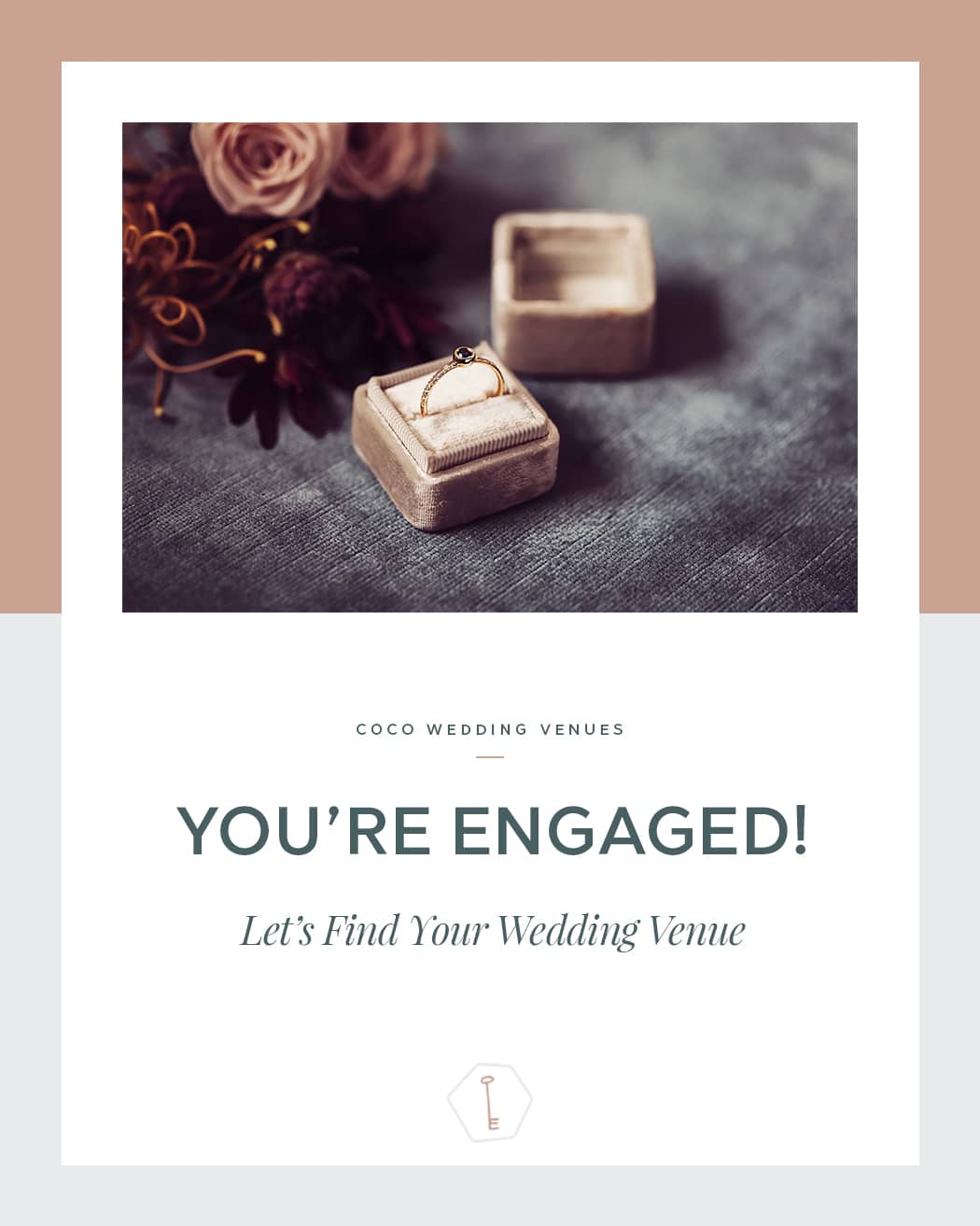 About Coco
Coco Wedding Venues is the UK's only style focused wedding venue directory and it was founded in 2013 by me, Emma Hla. I married my (rather gorgeous) husband Mark that Summer and you can read more about our story here and a little about me in our fancy Official Bio.
But, to cut a long story short, when I was a Bride-to-be taking those first tentative steps into finding a wedding venue it was all horribly underwhelming and a tad disappointing. The reality of creating your dream day is somewhat different to the beautiful, aspirational images you may have already discovered on Pinterest.
Our natural first step was to search the internet, but the wedding venue websites we came across didn't excite and inspire us. I'm obsessed with style, stories and of course the pretty but nothing seemed to capture this for me. The functionality of these search tools also frustrated me – surely, I thought, this wedding planning lark should be fun?
Wedding blogs on the other-hand are full of inspiration and there are plenty of beautiful blogs out there! But, there wasn't one that focused purely on that first step of the journey. I wanted to merge the functionality of a venue search tool with the stylish wedding inspiration found on my beloved blogs, so I took it upon myself to create a Wedding Venue Directory for the couples wanting something a little bit different – something bespoke, cool and luxe.
So Coco Wedding Venues was founded…
How to Use Coco Wedding Venues
Our venue finder has been designed with both the Bride & Groom in mind – slick and easy to use you'll be able to discover over 400 venues across the UK, each one handpicked for these pages.
You can search for your wedding venue using eight simple style categories – Bohemian Beats, Rustic Romance, Modern Vintage, Classic Elegance, City Chic, Coastal Cool, Delicious Destination and The Luxe Edit.
Peruse these style categories to find inspiration, or simply use the region, venue type and capacity filters to get to the nitty gritty. Either way, you will find venues that will suit you, the stylish, discerning couple.
We have a shortlist function where you can save your favourite locations for future reference. From here you can contact the venues with a group message, email your list to your partner or family for their vital opinions or print details to take on your road trips!
Click into our Last Viewed function to see the last few venues you've had a nosey at, just in case you forgot to shortlist you can still find the one you spotted quickly and easily!
It's all rather sexy…
#unlockyourweddingvenue
Our wedding venues are all handpicked by yours truly, so we know we are recommending only the best. Each venue must have something unique, beautiful and that little something extra to offer, whether that's gorgeous grounds, a fabulous in-house team or stories steeped in history.
Below are a few gorgeous specimens from our beautiful Coco Collection… From cool city spaces through to remote and romantic hidden gems.
Simple Yet Beautiful Inspiration
Coco Wedding Venues is here to inspire you, the Bride & Groom, on your first steps…
We inspire not only through the venue search tool but also through the blog which we use to share style inspiration, editorials, real weddings, fabulous suppliers and of course our beautiful collection of venues. Also… to keep things personal you may find the odd post with my own ramblings, finds, home decor and travels.
As well as sharing inspiration, we also love to create, design and style our own editorial shoots that fit our style focused aesthetics – all shot on location at our wedding venues.
Our blog schedule runs from Mon – Fri and we publish up to 3 times per week.
Articles to Read
To get a feel for the website and all that we offer why not take a little trip through the below suggested articles;
Stay in Touch
You can find Coco on the usual social networks… Twitter, Facebook, Instagram and Pinterest.
Come and say hello / follow / like (and all that jazz) so that you are kept up to date with the latest venue offerings, industry events and inspiration posts! You can also find my contact details here if you want to get in touch and say hello!
So that's Coco Wedding Venues – I do hope we get to help you along the way.
Enjoy this time you newly-engaged love birds… It's just the best!